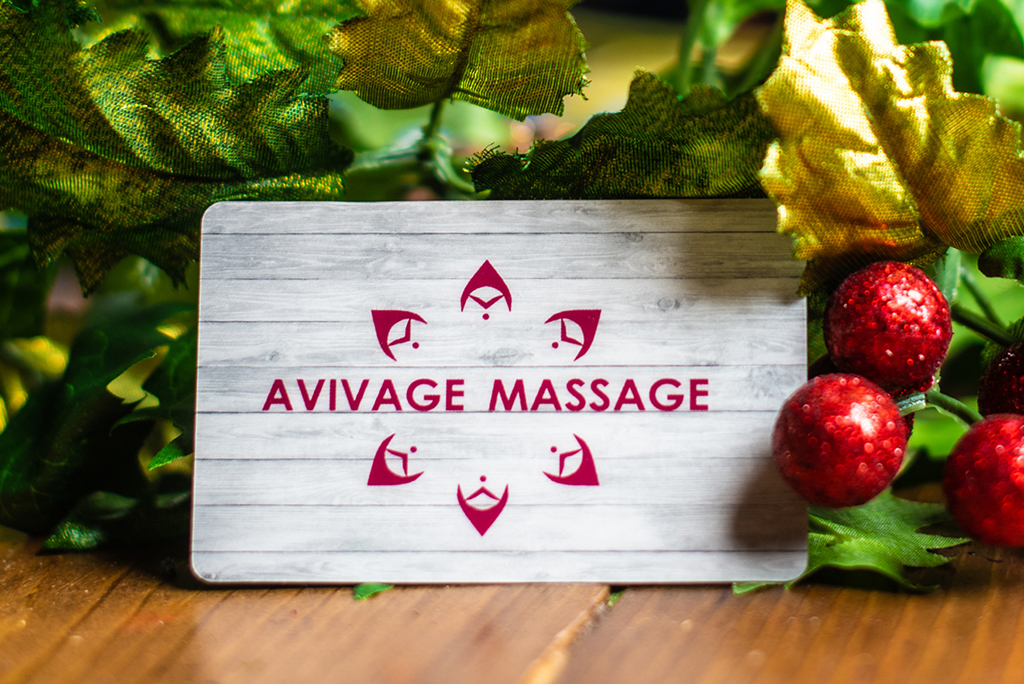 Oh what fun it is to give! E-Gift Cards available now.
Give the gift of an Avivage massage!

You'll be able to print the e-gift card certificate. Just put it in a beautiful holiday card and you're ready to be the best gift giver ever!
Physical gift cards are available to pick up 24/7 at our front door (at the top of the stairwell) in a basket. Once you have the gift card in hand, you can text: 651-222-8222 and we will set up a time to gather payment and send you a receipt.
Your recipient can choose from any style of massage they prefer. All sessions are customized to suit their needs.
Note: Gift cards are non-refundable and cannot be redeemed February 9-11, 2024; February 14, 2024; & February 16-18, 2024. Additional blackout dates may apply.