Changes due to COVID-19 protocols:
We are only be able to offer the 60 minute sessions listed below. Your safety and wellness are our priority. Feel free to contact us if you have any questions.
Couples Massage Essential Oil Infused
Our popular couples massage with a bonus. Throughout your massages, we will apply an essential oil of your choice (peppermint, lavender or lemongrass) to bring more relief to your muscles and enhance your massage experience. Win win!  Two Massage Therapists will treat you and your massage partner in the same studio.
Session price is per pair.
$190 – 60 minutes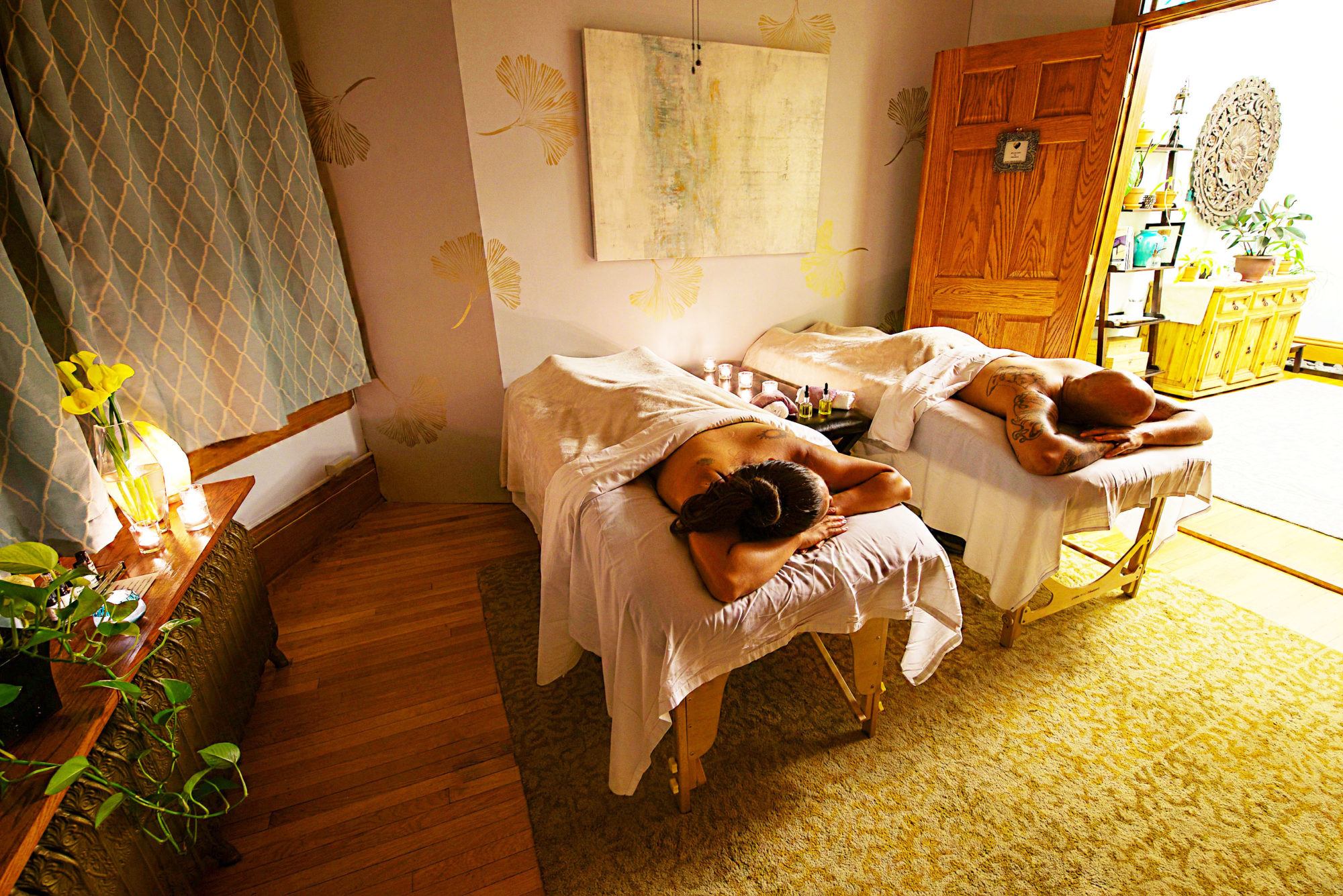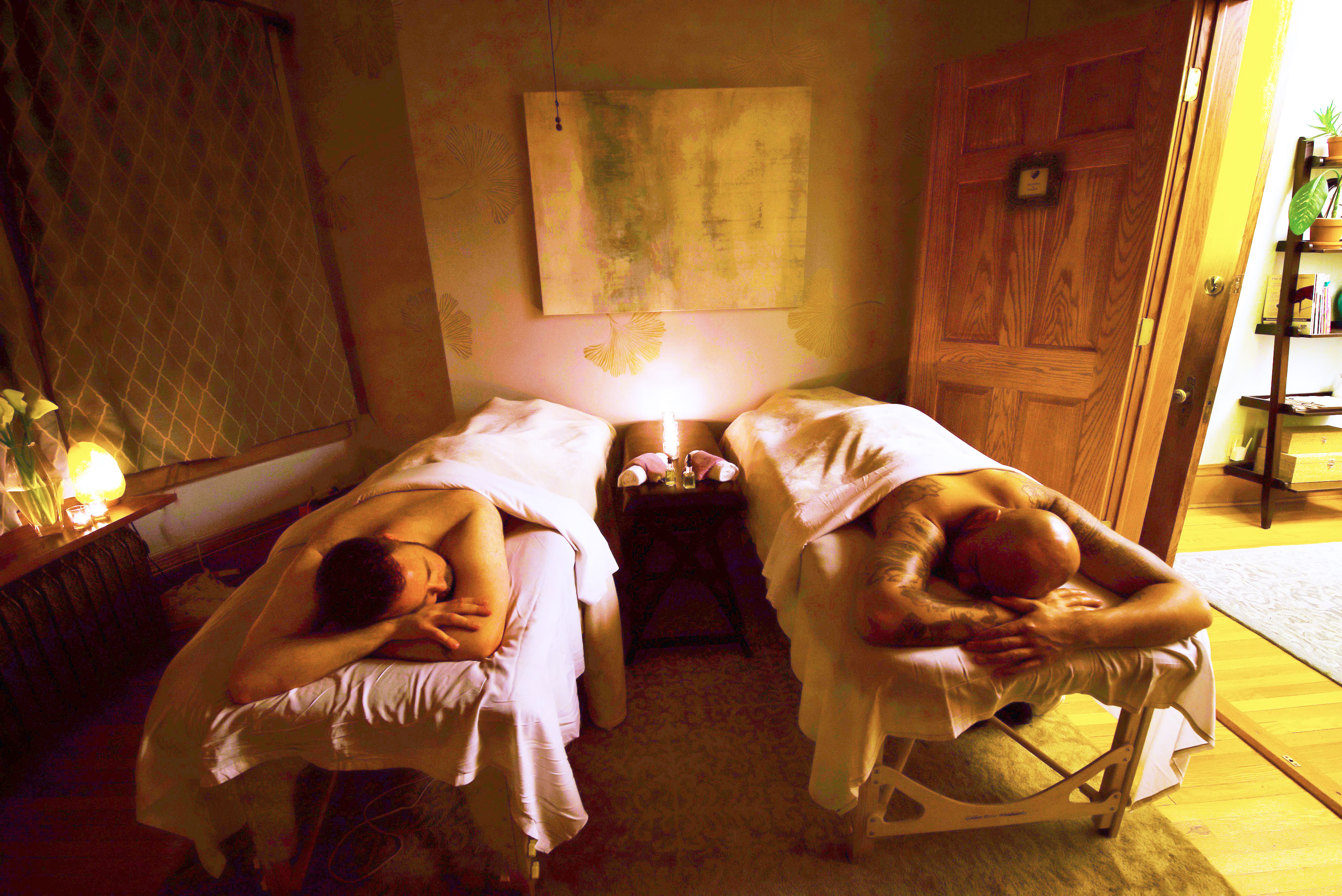 A very popular choice and a wonderful opportunity for partners, friends, mothers and daughters, fathers and sons – any two people can experience a nurturing and relaxing massage, performed while they spend quality time together. Two Massage Therapists will treat you and your massage partner in the same studio. Couples massage is also a great way to be introduced to massage.
Each session price is per pair.
$170 – 60 minutes
$255 – 90 minutes
$340 – 2 hours
Our standard sessions for a single person integrate various types of body work, customized to your needs. Whether you need focus work, general relaxation or a combination of both along with stretching; we find out what is needed and build from there.
$45 – 30 minutes
$80 – 60 minutes
$120– 90 minutes
$160– 2 hours
Used to support the physiological, structural and emotional well being of both mother and baby. Various forms of therapy include Swedish, Deep Tissue and movement. May be applied throughout pregnancy, as well as during labor and the post-partum period.
$88 – 60 minutes
$132 – 90 minutes
Peppermint Infused Massage
Along with your massage, your session will be infused with pure, therapeutic grade peppermint essential oil which has many benefits: Helps with arthritis, muscle and joint pain, is an anti-inflammatory, and has calming and energizing effect on the body. This session will leave you, your joints and muscles feeling a sense of relief that will last well beyond your session.
Please note that if you have sensitive skin than this session may not be right for you.
$90 – 60 minutes
$135 – 90 minutes